I
didn't want much for Christmas this year but the things that were on my list were Stormkloth Jacket, trousers, A Jack pike t-shirt, gloves and a face net. Today i put them to the test as it was -6 this morning and the garden was solid and covered in a hard frost. This kit kept me very warm, even on the frozen ground despite being constructed of a very light weight material.
Whilst on the floor i didn't feel restricted at all and i really didn't feel the cold.
Now cost....I know you get what you pay for and some of you will say that kit this cheap wont do what its supposed to but....this is why i put them to the test...and i can say this is as good as some of the more expensive jackets and trousers on the market, only lighter and at just £50 for the pair you have to agree its cheap

.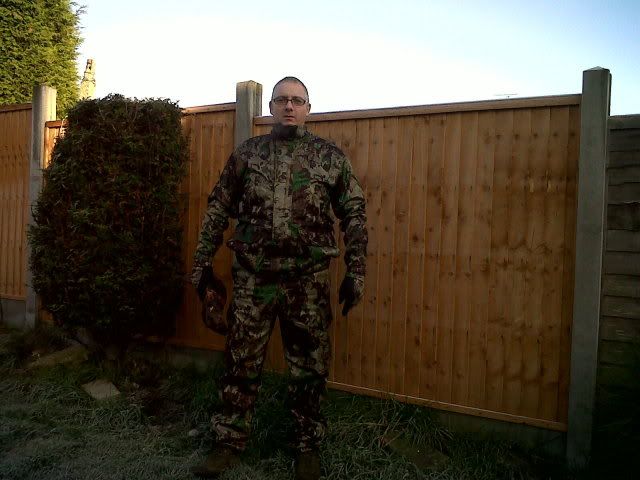 So there it is, my humble opinion about the kit i have and how it fares with the more expensive kit out there.
I will add the shop later today.